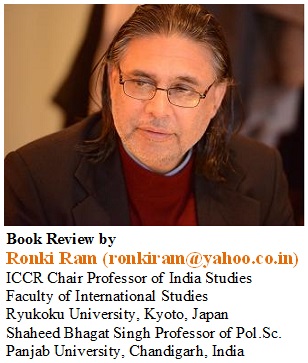 "AMBEDKAR TIMES" AND "DESH DOABA"
FONDLY REMEMBERS SH. C.L. CHUMBER

Adara "Ambedkar Times" and "Desh Doaba" fondly remembers Sh. C.L. Chumber, former Punjab Government Welfare Officer, founder editor of "Kaumi Udarian", Souvenir of the life and Contributions of Babu Mangu Ram Mugowalia Ji, a social activist and bold journalist on his first Barsi (anniversary), who passed away silently on February 6, 2016 at his sweet home in native town Jalandhar City (Punjab). His memories will remain all times with us. It was he who advised us to designate our Punjabi Weekly as "Desh Doaba". He never hesitated to raise his voice with echo of truth as and when the situation demanded. He wanted passionately that our Samaj (Society) should walk into the footsteps of Babasaheb Dr. B.R Ambedkar, Babu Mangu Ram Mugowalia and Sahib Shri Kanshi Ram Ji to fulfill their mission of building a castles society where our people should live at par with rest of the society enjoying equality and dignity. We proudly reproduce the tribute to Sh. C.L. Chumber by respected Dr. Sahib Professor Ronki Ram Ji posted at www.ambedkartimes.com on February 8, 2016.
Prem K. Chumber
Please read more in "Desh Doaba" weekly newspaper Feb 8, 2017